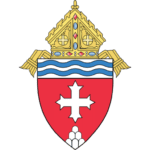 St. Mary's Catholic Church
Saint Mary's Catholic School in Jackson, TN is currently accepting applications for a full time 4th grade homeroom teacher for the upcoming school year. This position requires that the teacher maintain the Catholic Identity and School Mission at all times. This position requires the teacher to teach Social Studies, Math (I-Ready), Literature to the 4th grade and Science to the 4th and 5th grades. The teacher is able to adjust teaching methods to meet different learning styles, engage the class with classroom discussion, relevant activities, demonstrations and lectures. The teacher has the ability to effectively communicate, develop and maintain positive relationships with students, parents and school staff. The teacher is responsible for maintaining a safe and respectful class room environment in order to optimize student capabilities and develop their love of learning.
 Qualifications:
Bachelor's Degree or higher
Teaching experience a plus, but not required
Direct students toward an unending pursuit of God in all that is true good and beautiful
How to Apply:
Please submit a resume and letter of introduction to:
jobs@cc.cdom.org with the job title in the subject line
OR apply by mail to:
Director of Human Resources
5825 Shelby Oaks Dr.
Memphis, TN 38134