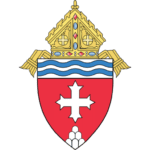 Catholic Diocese of Memphis
The Catholic Diocese of Memphis is currently accepting applications for the position of Associate Director for Multicultural Ministry. As part of the Evangelization and Faith Formation staff, the Associate Director of Multicultural Ministry, supports Pastors, clergy, parish leaders by providing formation, accompaniment, and direction and guidance to proclaim the Gospel of Jesus Christ to the people of God in West Tennessee in relation multicultural populations. The Associate Director will support the health and effectiveness of parishes & clergy, enhance lay leadership, and invigorate evangelization & discipleship through deeper communion within the body of Christ.
Job Standards:
Work closely with other members of the office of Evangelization and Faith Formation in developing resources that are applicable to and effective for multicultural communities within the Diocese of Memphis
Collaborate with Pastors, Clergy, and parish leaders to coordinate evangelization and faith formation efforts with African American, Hispanic, Vietnamese, Polish, Korean, Filipino, Native American and other cultures in the Diocese of Memphis
Build a network of collaboration and support of leaders across cultures to break down divisions and promote understanding between various cultural groups and the Parish and Diocesan levels
Work with the Department of Evangelization and Faith Formation to organize Spanish-Language events and presentations including marriage preparation, ministry to the sick, youth retreats, adult formation, family life, etc.
Qualifications:
Practicing Catholic with a zeal for sharing the Gospel through word in deed
Possesses knowledge of Catholic Church Teachings and the ability to teach others the Faith
Comfortable engaging with cultures outside of one's culture of origin
Sound knowledge of and experience working with people from multiple cultures
Ability to work well as part of a team of collaborators to bring ideas to reality
Fluent in Spanish and English language required
How to Apply:
Please submit a resume and letter of introduction to:
jobs@cc.cdom.org with the job title in the subject line
OR apply by mail to:
Director of Human Resources
5825 Shelby Oaks Dr.
Memphis, TN 38134