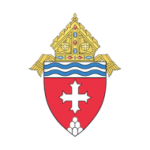 Holy Rosary Catholic Church
This position would entail working approximately 40 hours/week and involves the following but are not limited to: handling accounts payables for the church & school; coordinating weekly collection counters; recording weekly donations into a log system. The individual must handle the school receivables and log-in payments and tuition payments, be familiar with "FACTS" system, and contact and work with families regarding past due payments.  The individual must also maintain strict confidentiality of all information obtained in writing or communicated verbally.
Qualifications:
Bookkeeping/accounting background and familiarity with bookkeeping principles and practices.
Good interpersonal communication skills, both written and verbal.
Computer skills include knowledge of Word, Excel, and receivables/payables systems.
 How to Apply:
Please submit a resume and letter of introduction to:
jobs@cc.cdom.org with the job title in the subject line
OR apply by mail to:
Director of Human Resources
5825 Shelby Oaks Dr.
Memphis, TN 38134