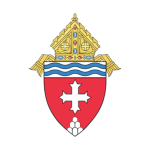 St. Benedict at Auburndale
St. Benedict at Auburndale is a diocesan, co-educational high school located in Memphis, TN (Diocese of Memphis, TN). True to its Catholic mission and its commitment to academic excellence, St. Benedict challenges students to become both Saints & Scholars. St. Benedict offers multiple academic programs to address all learning needs. The curriculum extends beyond the classroom to include a variety of extra-curricular activities, summer programs, dual credit courses, virtual classrooms, STEM classes, as well as a well-rounded athletic program. 
St. Benedict has an opening for a School Bus Driver.  This is an hourly position (but could be combined with other openings for a full time position). Morning route includes picking up students at a pre-determined site and transporting to St. Benedict.  Afternoon route includes picking up students on campus and returning to the pre-determined site for parent pick up and staying with students until all are picked up by parent/guardian.  Opportunities available to drive for athletic/school trips on weekends/evenings, but not required. 
St. Benedict will pay for the training to receive the CDL license. 
Qualifications include: 
Must possess a valid CDL license with a Passenger & School bus endorsement (State of Tennessee)




Minimum age of 25 years old

 

Hold a safe driving record and be free of restrictions

 
To express your interest in this opportunity please submit your resume and a letter of interest to: jobs@cc.cdom.org with the job title in the subject line 
OR apply by mail to: 
Director of Human Resources
5825 Shelby Oaks Dr.
Memphis, TN 38134