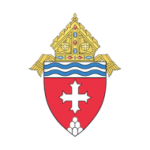 The Cafeteria Manager is responsible for offering a varied, balanced diet that is appetizing to students.  They will comply with all standards of the Health Department and Food Safety Requirements when it comes to the handling, preparation, serving, and storing of food.  The Cafeteria Manager plans a monthly menu and completes purchasing, meeting the kitchen budget, and manages the kitchen staff.  In addition, the Cafeteria Manager should have an awareness of and precautions for any students with particular food allergies.  They also maintain the required administrative tasks, such as student counts, maintaining inventory, and dealing effectively with vendors.
Qualifications:
High School diploma or equivalent preferred.
Formal training in the food service field and/or nutrition and dietetic training highly desirable.
Experience managing a comparable size cafeteria and staff required.
How to Apply:
To express your interest in this opportunity, please submit your resume/C.V. and a letter of introduction to: jobs@cc.cdom.org with the job title in the subject line OR apply by mail to:
Director of Human Resources
5825 Shelby Oaks Dr.
Memphis, TN 38134