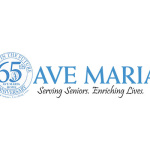 Ave Maria Home is seeking a Director of Admissions for our facility. The Admissions Director is responsible for admissions to our facility from hospitals, physicians, and other referral sources. The Director will screen/assess all appropriate referrals for admission and discusses potential for admission with the staff, direct and process admissions and serve as the liaison to referral sources, serve as initial point-of-contact for all inquiries, meet with families to complete new move-in paperwork, and handle referrals, tours, and telephone inquiries. At least 2 years' experience in a long-term care setting as Admissions Coordinator is preferred. Must be a licensed LPN or RN. Working at Ave Maria is fun, come see why when you complete an application at 2805 Charles Bryan Road Bartlett, TN 38134. Any day 8:00am-8:00pm or reply with your resume to this posting.
Educational Qualifications:
Must hold an LPN or RN licensure.
Ave Maria offers a competitive compensation and benefits package.
Ave Maria is an Equal Opportunity Employer.
Send resume and letter of intent electronically to: powens@avemariahome.org