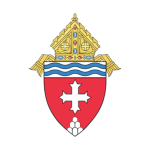 St. Benedict at Auburndale
Summary of Position:  The Director of Advancement will advance the strategic mission of St Benedict at Auburndale High School by building a strong and robust program of giving. This position manages a substantial portfolio of active prospects with top giving capacities for purposes of identifying and qualifying new prospects, cultivating, soliciting, and closing gifts as well as stewarding donors. The Director of Advancement also provides oversight to the Communications and Enrollment Management Offices.
The Director monitors overall giving and is a member of the senior administrative team. The Director will collaborate with the Advisory Board, the Head of School, and other department heads at St. Benedict to support fundraising that helps the school fulfill its mission.
Essential Functions and Responsibilities: 
Ensure that all development policies and practices reflect the Catholic mission of the school
Contributes to the strategic-planning process and ensures a plan for the long-term philanthropic growth of St. Benedict
Provide leadership, planning and management for the Advancement Office to ensure dollar and donor goals are met
Responsible for the Advancement budget, calendar, direct mail, and digital appeal efforts.
Target prospects with leadership potential; grow the culture of philanthropy at St. Benedict
Develop a program for enlarging the school's endowment fund and all scholarship funds
Seek third-party funding such as grants, special funding, etc.
Supervise all gift and donor data base record keeping
Devise, execute, and monitor a strategy to identify, cultivate, solicit, and steward donors (alumni, parents, parents of alumni, faculty, friends) to the St. Benedict Annual Fund with the goal of increasing dollars raised and the number of donors in St. Benedict High School's giving society levels; increase the visibility of giving societies; cultivate a strong pipeline of support
Maintain a robust portfolio of prospects; leverage face-to-face meetings, phone calls, emails, and other contacts to build relationships and increase support from all stakeholder groups to enhance the long-term mission and vision of St. Benedict
Coordinate volunteer training and tracking
Implements strategies and industry best practices and responds to emerging trends in philanthropy
Responsible for oversight of the Alumni Office and for integrating an active and robust Alumni group in all areas of fundraising and events.
Creating an Alumni Association Board
Maintain and approve a calendar of all fundraisers held on campus and follow up with reports of fundraisers (athletic teams, clubs, classes, etc.)
Coordinate efforts on planned-giving to ensure consistent communication about gift planning and to leverage non-traditional gifts as a means to meet fundraising goals
Coordinate and facilitate the school's annual fundraiser and friend-raiser events
Responsible for annual Hall of Fame selection process and ceremony
Work collaboratively and creatively with the Communications staff to appropriately integrate messages in publications (i.e., the annual report and alumni news) as well as all other advancement print/digital materials
Responsible for donor recognition events including Grandparent's Day, Memorial Prayer Service and offering insight on growing these events.
Educate and engage key volunteers (i.e. Home & School, Booster Clubs) in implementing mission-based fundraising
Works to create and support a culture of philanthropy within all St. Benedict stakeholder groups
Manage future capital campaigns
Other responsibilities and duties as assigned
Supervision to be received: 
Reports to the Head of School
Education: 
Experience:  
5+ years of education fundraising, alumni relations, sales or related experience
Demonstrated experience in the management of a fundraising campaign preferred
Strong interpersonal and communication skills; strong verbal and written skills
Volunteer management skills
Proven track record of meeting/exceeding fundraising goals; excellent managerial skills, including at least 3 years of previous experience as an integral member of a successful advancement team.
Technical:  
Strong computer skills
Experience using fundraising software applications & prospect research tools
Other required experience and abilities:  
Willingness to engage with prospects and donors
Ability to establish rapport and cultivate relationships with prospects and donors
Be a genuine, invested, and flexible team player
Excellent verbal and written skills
Strong analytical skills and an ability to synthesize data
Possess communication and consensus-building skills and excellent customer service
Competency with graphic design applications
Ability to manage and balance competing priorities, complex situations, and tight deadlines in a fast-paced environment
Some travel and weekend/evening hours as necessary
To apply, submit a letter of interest indicating how your skills, knowledge, and experience qualifies you for the role of Director of Advancement at St. Benedict along with your resume to Jobs@cc.cdom.org with the job title in the subject line.  Or, to apply by mail, send the above to:
Director of Human Resources
The Catholic Center
5825 Shelby Oaks Drive
Memphis, TN 38134
The position will remain open until filled.