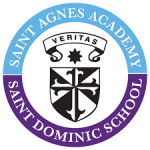 St. Agnes Academy
Job Title: Director of Counseling and College Counselor
Department: Upper School (Counseling)
Contract Period: 11 Months
Reports to: Dean of the Upper School
Calling:
The Director of Counseling will be a dynamic and effective leader who is able to work collaboratively with the counseling team and Upper School educators. This person will be well versed in a school counseling program, including academic preparation, college and career
counseling, and social and emotional care. This person will lead, guide, and supervise grade-level counselors and the registrar. Additionally, this person will work closely with the Dean and should be positive, flexible, and have a strong rapport with educators, students, and parents.
Essential Duties and Responsibilities:
• Support school policies and the teachings of the Catholic Church in word and actions.
• Serve as the leader of the Upper School Counseling center and assist in college advising.
• Create a comprehensive school counseling program.
• Create and facilitate an internship program for seniors.
• Oversee Upper School student registration.
• Oversee the College Counseling Program for grades 9-12.
• Oversee an advisory program.
• Provide academic and social and emotional counseling to students.
• Support and lead the Upper School grade counselors with their responsibilities and professional growth.
• Communicate with parents and students about counseling.
• Conduct (or advise at) parent-teacher-student conferences.
• Finalize transcripts/final grade reports for all students so that graduation requirements are met.
• Perform duties as assigned by the President of the School and the Dean of the Upper School, supporting the leadership team of St. Agnes Academy-St. Dominic School.
The Ideal Candidate will possess the following qualities:
• Master's degree in school counseling or related field.
• At minimum three years of experience as a school/college counselor.
• Training in Crisis Response (or willingness to be trained).
• An appreciation of and commitment to single gender education, diversity, and serving the needs of a diverse population.
• Effective communication skills and the ability to positively collaborate with others.
• Leadership and team building skills; ability to reach out and develop community.
• Initiative and creativity to develop a challenging, innovative, and exciting counseling program.
• Flexibility, energy, high expectations, and high integrity.
Candidates should email a completed application and credentials (cover letter, resume, and a list of references) to Heather Valdez, Dean of the Upper School (hvaldez@saa-sds.org). The position will remain open until filled.
St. Agnes Academy-St. Dominic School is an Equal Opportunity Employer dedicated to promoting diversity in the workplace and strongly urges all qualified individuals to apply.
St. Agnes Academy-St. Dominic School is a Catholic, independent school in Memphis, Tennessee, inspired by the Dominican Pillars of Study, Prayer, Community, and Service. We have a supportive, familial school connected by a warm, welcoming atmosphere. The school, which offers both single-gender and co-educational programs in grades PK2-12, is committed to growing well-balanced students, mind, body, and spirit, in a faith-filled environment.