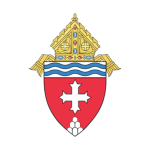 Our Lady Queen of Peace Retreat Center
OLQP Retreat Center is currently accepting applications for an Interim Director. The Interim Director is responsible for providing comfortable and appropriate settings for both spiritual and conference groups.  Additionally, the Interim Director will direct, supervise, maintain and develop the Retreat Center facility through effective coordination with the Catholic Center resources and effective marketing. In collaboration with the Office of Evangelization and Faith Formation, the Interim Director will develop and implement a marketing plan to increase the number of retreats held at the center, schedule events at the Retreat Center, and prepare and monitor the annual budget.
Qualifications:
BA degree in hotel management, facilities management, business administration or related field
Practicing Catholic in good standing with the Church.
Retreat/conference center management, experience to include marketing, bookkeeping, event scheduling and building/grounds maintenance preferred.
Experience leading retreats in a Catholic context, or college and or certification coursework in theology preferred.
How to Apply:
Please submit a resume and letter of introduction to:
jobs@cc.cdom.org with the job title in the subject line
OR apply by mail to:
Director of Human Resources
5825 Shelby Oaks Dr.
Memphis, TN 38134