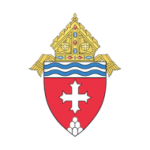 St. Benedict at Auburndale
St. Benedict at Auburndale is a diocesan, co-educational high school located in Memphis, TN (Diocese of Memphis, TN).
True to its Catholic mission and its commitment to academic excellence, St. Benedict challenges students to become both Saints & Scholars. St. Benedict offers multiple academic programs to address all learning needs. The curriculum extends beyond the classroom to include a variety of extra-curricular activities, summer programs, dual credit courses, virtual classrooms, STEM classes, as well as a well-rounded athletic program.
Anticipated openings for the 2023-2024 school year include openings in English, Visual Arts, General Business, Foreign Language (Latin), Senior-College Counselor and a part-time Bus Driver (CDL required). Preference will be given to those with the ability to serve as sponsor/coach/assistant for extracurriculars/athletics.
Qualifications include:
Bachelor's degree required with an advanced degree in content area preferred
Previous teaching experience in a high-school setting
TN State certification or equivalent licensure
To express your interest in one of these opportunities, please submit your resume and a letter of introduction to: jobs@cc.cdom.org with the job title in the subject line
OR apply by mail to:
Director of Human Resources
5825 Shelby Oaks Dr.
Memphis, TN 38134