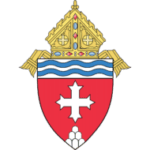 Catholic Church of the Incarnation
Incarnation Preschool is currently accepting applications for a Lead Teacher for 1-year-old children. The Lead Teacher shall be responsible for planning age-appropriate activities to enhance learning in all areas of development that follows our philosophy at the Incarnation Catholic Preschool. Responsibilities include but are not limited to maintaining children's records, ensuring required paperwork has been submitted, preparing daily lessons and classroom activities to meet all children's needs and in accordance with Tennessee Early Learning Standards, sending typed-monthly calendar and newsletter home to parents, and reinforcing positive behavior in children.
How to Apply:
Please submit a resume and letter of introduction to:
jobs@cc.cdom.org with the job title in the subject line
OR apply by mail to:
Director of Human Resources
5825 Shelby Oaks Dr.
Memphis, TN 38134