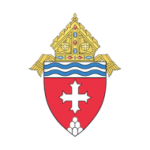 St. Mary's Catholic School
Overview
Saint Mary's Elementary School in Jackson, Tennessee is seeking a principal who can integrate its strong Catholic identity and mission with all aspects of student life and academics. Saint Mary's is committed to academic excellence rooted in Christ. The school follows a Classic Curriculum that is designed to engage all students while addressing each individual student's diverse needs and abilities. The school is staffed by the Dominican Sisters of Saint Cecilia Congregation in Nashville and by dedicated lay personnel.
Specific Duties
Academic Operations: Oversee the day-to-day operations of the school, including all aspects of teaching and learning, curriculum, and assessment.
Student Life: Ensure healthy, diverse, and Christ-centered engaging co-curricular programs and activities.
Spiritual Formation: In partnership with the pastor, ensure the development and expression of faith in the community through its integration in both classrooms and co-curricular programs.
Mission Alignment: In partnership with the parish, be a guiding presence to ensure that the school lives out its mission and vision daily.
Community Engagement: Promote a culture of academic excellence and student support by serving as a visible presence and effective counsel to faculty and families.
Professional Growth: Foster and encourage a culture of faculty growth and oversee the annual process of teacher goal setting and evaluation.
General Leadership: Serve as an active, engaged, and collaborative member of the administrative team, run the daily operations of the school as needed, and perform other duties as assigned.
Requirements:
Qualifications and Personal Attributes
The most competitive candidates will offer most or all the following qualifications and qualities:
A practicing Catholic with thorough knowledge of the Catholic Church's teachings.
Knowledge and willingness to follow the Classical Curriculum that is in place.
Knowledge of the Catechesis of the Good Shepherd.
A visionary with energy and a commitment to create a strong parish school rooted in our Catholic, Dominican tradition of prayer, community, study, and ministry.
Familiarity and experience with diocesan-school relationships.
Exceptional interpersonal skills and the ability to communicate with inspiration and clarity.
A master's degree in education administration or equivalent degree.
Demonstrated successful experience as a Catholic school leader is preferred.
To Apply
Additionally, candidates will need to submit the following materials:
A cover letter expressing their interest in this position.
A current resume.
A list of three professional references, with name, relationship, phone number, and email address of each (references will not be contacted without the candidate's permission).
Please send materials to jobs@cc.cdom.org with the job title in the subject line
OR apply by mail to:
Director of Human Resources
5825 Shelby Oaks Dr.
Memphis, TN 38134