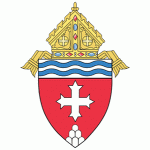 St. Mary's Catholic School
Saint Mary's School in Jackson TN is currently recruiting a 5th grade teacher to join our outstanding faculty for the upcoming school year. A teacher who is dedicated to educating the whole child – spiritually, emotionally, intellectually, and physically in a Christ-centered atmosphere.
Job Responsibilities:
Follow the Classical Curriculum that is in place.
Commit to the Dominican Tradition of prayer, community, study, and ministry.
Prepare engaging lessons.
Provide differentiation where needed.
Demonstrate classroom management skills.
Communicate with parents regarding student progress, potential, and behavior through phone, email or in person.
The ability to communicate with students.
Coordinating with administrators and other staff members to create an environment focused on meeting students' academic and behavior needs.
Maintain a safe, orderly, and supportive classroom by modeling expected behavior and standards.
Promoting positive interactions and addressing issues that are not in line with the school discipline plan.
Improve skills and knowledge in teaching through Professional Development.
Participate in school-wide events, scheduled meetings, etc.
Maintain accurate and complete student records as required by the Diocese.
Qualifications:
Bachelor's Degree or higher
Teaching Licensure for the State of Tennessee
Teaching experience valued
A willingness to share their Christian testimony and instruct others in the faith
Please send letter of interest and resume to jobs@cc.cdom.org