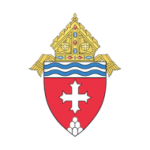 Holy Rosary Catholic Church
Holy Rosary Catholic Church is currently accepting applications for the full-time position of Maintenance Technician. This position is responsible for maintaining building equipment, heating, cooling, plumbing and electrical systems at various locations assigned by the Director of Facilities and Risk Management.
Qualifications:
Three years' experience in building and school maintenance
Capable of walking, climbing ladders, lifting materials and equipment (up to 50 lbs.) and operating basic equipment
Own tools appropriate to perform majority of smaller tasks
Basic electrical knowledge of high and low voltage and able to read schematics
Basic plumbing knowledge including the use of propane torch and PVC solvent welding
How to Apply:
To express your interest in this opportunity, please submit your resume and a letter of introduction to: jobs@cc.cdom.org with the job title in the subject line
OR apply by mail to:
Director of Human Resources
5825 Shelby Oaks Dr.
Memphis, TN 38134