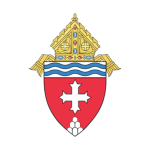 St. Patrick Catholic Church
Saint Patrick Catholic Church, Memphis, TN, 38126, is seeking a dynamic, faith-filled, practicing Catholic to be our part-time (20 hours/week) Director of Youth Ministries serving youth in grades 7 through 12.  The DYM will implement and oversee a comprehensive formation ministry for youth in our parish utilizing contemporary Catholic evangelization and catechetical approaches, including Catechesis of the Good Shepherd. The successful candidate will have a Bachelor's degree or significant related experience in religious education and youth ministry and be at least 21 years of age. The candidate should have strong relational, communication, organizational and leadership skills.  It is required that the applicant be proficient in the use of a variety of computer and office equipment and other modern technology.  The DYM collaborates with the formation team in building on the parish's longstanding history of bringing baptismal and ministerial priesthood together in the synodal vision of Vatican II.  The successful candidate must be able to pass a Diocesan background check and maintain certification in Protecting God's children program.
How to Apply:
Please submit a resume and letter of introduction to:
jobs@cc.cdom.org with the job title in the subject line
OR apply by mail to:
Director of Human Resources
5825 Shelby Oaks Dr.
Memphis, TN 38134