Breaking News: Our 2020 Annual Catholic Appeal Results are Outstanding
CDOM Family – Thank you! Our Catholic Diocese of Memphis 2020 Annual Catholic Appeal numbers are in and the results are Outstanding! According to Jim Marconi, Director of Development, CDOM, our goal was $2.1 million and we surpassed that amount for a total of nearly $2.3 million.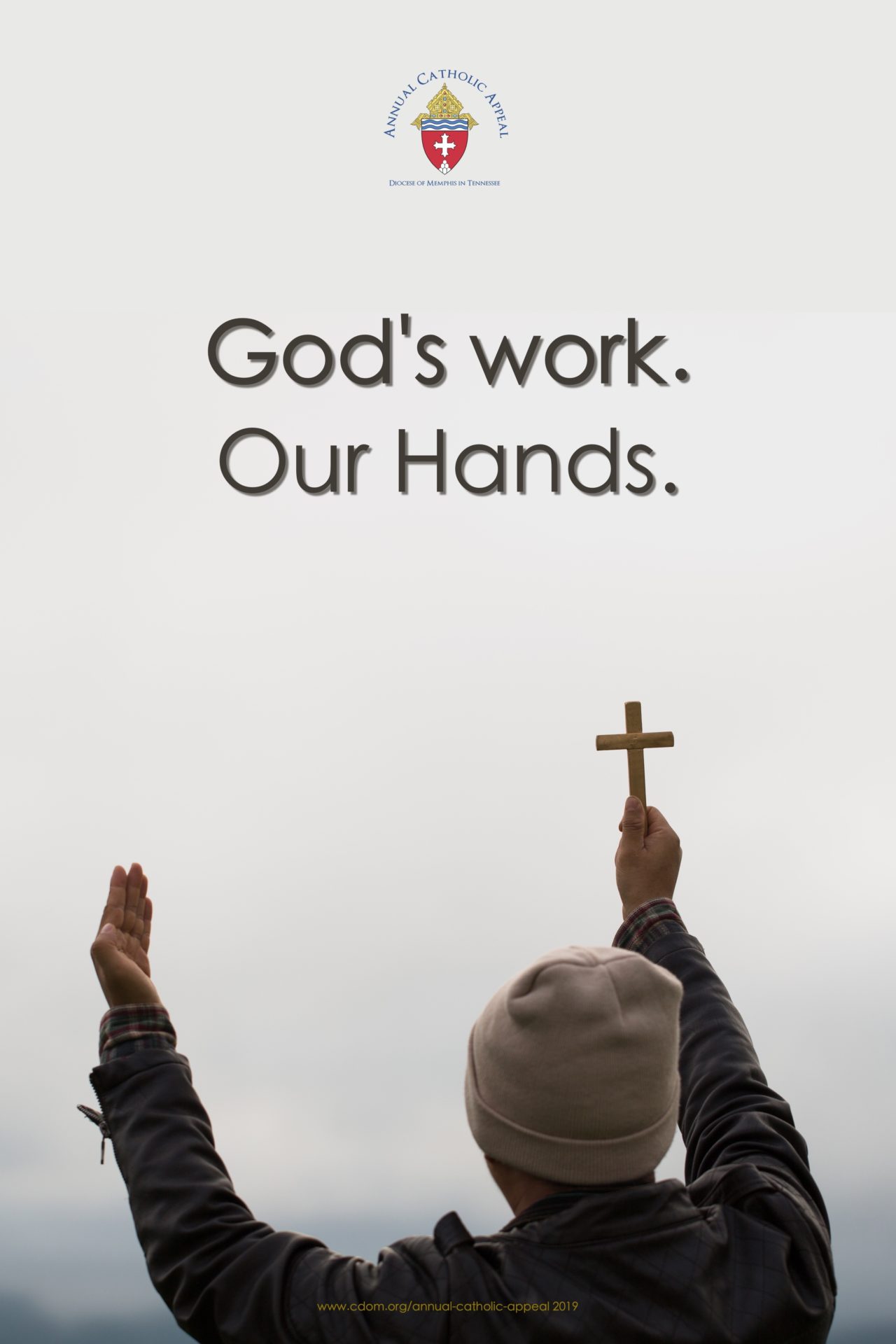 "Our theme for 2020 was God's Work, Our Hands, and with much support and many prayers your contributions truly are the hands of Christ helping to build His church within many ministries throughout our parishes and diocese in West Tennessee," said Bishop David Talley. "Thank you for your generosity to our Annual Appeal. May God bless you and may the peace of Christ be with you all."
Our Annual Catholic Appeal funds will be used for:
· Seminarian Education (48%) – supporting 19 young men working hard to be future priests committed to the service of God in our diocese.
· Family Life Ministry (30%) – assisting couples in various areas, such as marriage preparation and other religious activities to deepen our faith as adults.
· Religious Education (12%) – ensuring our religious education programs are available for the next generation in order to strengthen our families.
· Catholic Charities (6%) – taking care of our neighbors in need with a 40% increase in requests for assistance and an uptick in homelessness since the COVID-19 pandemic.
· Priests Retirement Home (4%) – caring for our priest who have served our diocese so well with great faith throughout the years.
Please share the news in Parish Bulletins, Facebook pages, Postings, Websites as the best disciples. For more information on Annual Catholic Appeal for 2020, please contact Jim by e-mail or phone at jim.marconi@cc.cdom.org / 901-373-1273 or click here