Catholic Documentary on Forgiveness Now Available on Amazon Prime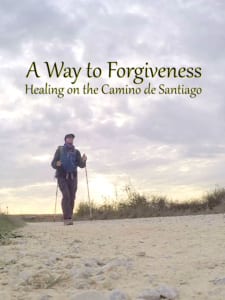 The documentary "A Way to Forgiveness" has been encouraging audiences to forgive others in their lives. The film chronicles Catholic filmmaker Erin Dooley's journey across Spain, walking 500 miles on the centuries-old religious pilgrimage the Camino de Santiago. Along the way, she interviewed other pilgrims about forgiveness as she worked to heal and forgive from the end of her 12-year marriage.
The film is now available on Amazon, free for those with Prime membership. Previously available on DVD and Vimeo, Dooley is happy to make the film more widely accessible. "I've been humbled how God is using the film to impact viewers, inspiring them to forgive or ask for forgiveness. Now on Amazon, more people will hear the message of forgiveness." Author and founder of CatholicMom.com, Lisa Hendey, says, "This film is going to be my new 'go-to' resource to recommend to people who bear similar burdens."
Dooley also travels on her "Forgiveness Tour" which brings the film and a talk on how to forgive to churches, libraries, schools and other organizations. To book a screening date for the tour, or to watch the film, visit the film website: http://awaytoforgiveness.weebly.com/.
D.A.S.H. Entertainment is production company owned by Erin R. Dooley. The company has produced two feature films, numerous short films, and two web series, in addition to the documentary "A Way to Forgiveness". www.dashentertainmentllc.com