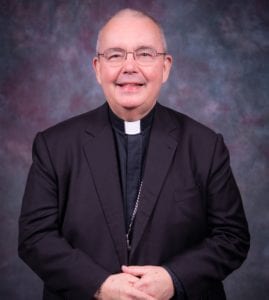 The 6th bishop of the Roman Catholic Diocese of Memphis in Tennessee will be installed at 2 p.m. Tuesday at the Cathedral of the Immaculate Conception.
Though the installation Mass for Bishop David P. Talley is invitation-only, it will be livestreamed online, according to the diocese.
Those interested can watch on the diocese's website, www.cdom.org, and the diocese's Facebook and YouTube pages. It also will be broadcast live on the EWTN Television Network.
Bishop Talley will be continuing the celebration of his installation throughout the next few months by visiting many parishes throughout West Tennessee. For details of his Installation Celebration schedule you can visit www.cdom.org.