ICCS Announces Valedictorian and Salutatorians, by June LaPorta
Immaculate Conception Cathedral School is pleased to announce that Christina Young is the Class of 2020 Valedictorian. Maria Vega and Samantha Oswald, with identical GPAs, are the 2020 Salutatorians.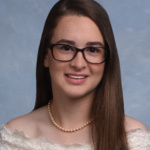 Christina will attend Holy Cross College in Notre Dame, Indiana, from which she received the Bl. Basil Moreau Signature Scholarship. Currently undecided about her major, she has interests ranging from English to Biology and plans to minor in Spanish. She is a member of the National Honor Society, vice president of the International Club, and served as soccer team captain. She is also a member of the Catholic Charities of West Tennessee Advisory Board.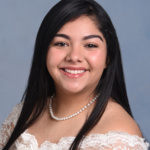 Maria, who will attend the University of Memphis, served as president of ICCS's National Honor Society and was a member of the Beta Club, Environmental Club, and International Club. She also served in campus ministry and was a high school student ambassador.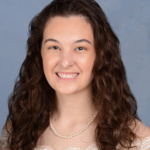 Samantha will attend Franciscan University of Steubenville in Steubenville, Ohio, with double majors of secondary education and theology and minors in French and psychology. A member of the National Honor Society and Beta Club, Samantha served as sophomore class president and was a member of the Spanish Club, French Club, Mu Alpha Theta, Environmental Club, Political Club, Teens for Life Club, Knowledge Bowl, and Schola Cantorum.