Christian Brothers High School announces the hiring of Eric Klein as the Director of Strength and Conditioning for the CBHS athletic programs. He will join the CBHS staff on February 19.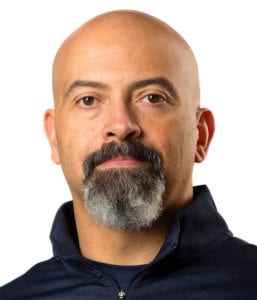 Klein has more than 20 years of college coaching experience at University of Minnesota, Northern Illinois University, Southern Illinois University, and most recently as the Director of Strength & Conditioning at the University of Connecticut. In addition, he has many years of football coaching experience at Emporia State University and Saginaw Valley State University.
"Eric Klein brings a wealth of knowledge and experience from his time on multiple college campuses," said CBHS Athletic Director Mike Kelly. "He has coached at the highest level and led programs to bowl games and achieved tremendous training results. He possesses the character, passion and work ethic that make him a great fit for Christian Brothers.
"Those who have worked with Coach Klein have nothing but the highest praise for him personally and professionally," he said. "He is well-respected and developed a great rapport with everyone during his visit. Our players and staff are thrilled to have him on board."
Klein graduated from Carleton College in Northfield, Minnesota, and he later earned a Master of Science from Emporia State University in Kansas. He is certified in Strength and Conditioning, Weightlifting, Speed and Explosion, and Special Strength, as well as being a first responder by the American Red Cross.
"I became a strength coach to help in the development of young people; there is no better place than Christian Brothers High School to continue with my passion," said Klein. "It is a school and athletics program with an excellent reputation, and I am truly excited to be a part of it. My family and I are excited to experience everything Memphis has to offer. It is certainly an exciting time for us."
Klein and his wife Allison have two daughters, Tagean (9) and Torin (6).