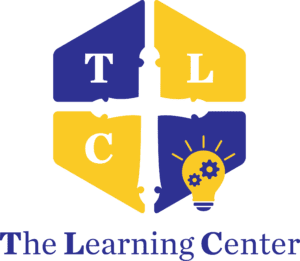 What purpose does education seek to fulfill? And are the schools across our cities and nation achieving that purpose? A consistent theme that runs throughout the last century when defining the purpose of education has been to help people reach their full potential in their individual lives and as members of society. The reality is that many students are falling through a gap and are becoming invisible to the educational institutions formed and responsible for fulfilling this purpose. It is estimated that 15% of students in Shelby County struggle with the current educational model due to a language based learning difference. These students will often fall short of 'reading to learn' by the end of 3rd grade, which puts them at greater risk of not graduating from high school. We have students throughout Memphis who possess above average creativity and intellect who are being left behind because they have not been presented with another approach beyond the conventional methods of education. This is not acceptable. There is great value in the traditional school setting from social interaction to collaborative learning that is crucial for all students' learning experience. However, students with language based learning differences need a small student to teacher ratio and multiple forms of instruction individualized to meet their needs.
How do you blend this particularized form of instruction with the other positive aspects of a traditional model? Having experienced the struggle with our own child, and faced with extremely limited options, it caused us to seek solutions in other cities and schools. The answer to this question was discovered within several schools we visited and experienced. It was clear Memphis needed to discover this balance in learning approaches as well. Holy Rosary took up the challenge, and many are now experiencing the fruit from the willingness and commitment to meet the needs of students regardless of learning style or situation the student may be facing.
The Learning Center at Holy Rosary was formed in order to serve students within the community who are faced with a language based learning style that is not aligned with the traditional model of instruction. The Learning Center opened the door for an entirely new set of students struggling in particular with language based learning differences including dyslexia, dysgraphia, dyscalculia, etc. TLC students receive instruction in a small group setting (4:1 student to teacher ratio) specifically designed to meet their individual needs, allowing them to achieve their potential. The curriculum is a multi-sensory, structured learning model and is delivered by teachers extensively trained in this methodology.
Since The Learning Center's inception in 2017, it has grown from a small classroom of 6 students and 2 teachers to 3 classrooms with 24 students and 6 teachers… and a growing waiting list. These students are thriving in The Learning Center and Holy Rosary community and add to the richness of the student body. The goal since day one has been to close the gap, teach students to be advocates for themselves and their learning, and to develop their capabilities to handle the mainstream classroom. Two students have successfully transitioned from the program, and that is something to celebrate!
Holy Rosary embraces the responsibility a school has to develop and nurture all students regardless of how they come through the front door. This ethos must be expanded to all schools preparing our future society, or we all will lose. Many of these students go on to become leading edge artists, scientists, business/civic leaders, authors and the like because they were given the key to learning and cracked the code to discover their full potential, which has the power to change Memphis and the world.